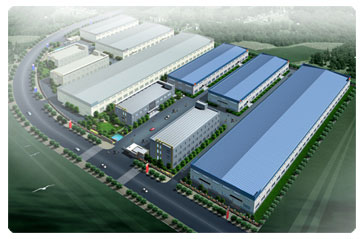 Wuhu Jeter CNC Technology Co., Ltd. production, new factory is located in machinery industry zone of Wuhu County, a beautiful place in the south-
east of Anhui and along the south bank of the lower reach of the Changjiang River. The new factory covers a land area of 60mu, which has been the combination of research, development, design and manufacture. Since then, Mjter has been building up the leading business in the industry of stone engraving machinery.
Mr. Hu Gongming, the founder of Mjter, must be the creator of numerical control stone engraving machine and must be regarded as "father of stone engraver" in the trade, who greatly contributes to the future development of stone engraving industry. Mr. Hu Gongming is so expert at engraving, sculpture, handwriting, drawing, literature, computer software and machining process; only a talent like Mr. Hu reach the way to hi-ghly integrate traditional art with today's technique. It's a wise way to learn "Mjter", understand "Mjter" andchoose"Mjter", thus benefiting from "Mjter".
  Mjter is a reliable and durable tool for engraving stone, which is unmatchable in performance to work out unbelievable job. As such, Mjter is your best choice for those who are intented to start stone engraving with perseverance. Many a buyer once visited our website and accessed to our data for repeated times to check our reliability; most of them visited us personally to experience our achievement before purchase.
  However, Mjter has to say something clear here. The engraving machine is not universal, not true as some
supplier's fabrications. But really Mjter is different, which is not a fabrication. Mjter is a only tool for stone engraving process. It's wrong when you do nothing with the tool and stone, but hope to win money. It's the solution that's important to help you master this tool and earn money. As stone is different in nature, only the professional numerical control engraving tool is not enough; so we have the solution make the tool qualified for any engraving job.

   Being liberal to perfect oneself, and understanding the true meaning to know the future, Mjter finally ach-ieves the self-dominated innovation on stone engraving technology after years' effort. It's no doubt that Mjter shall be the symbol of stone engraver around the globe nowadays.